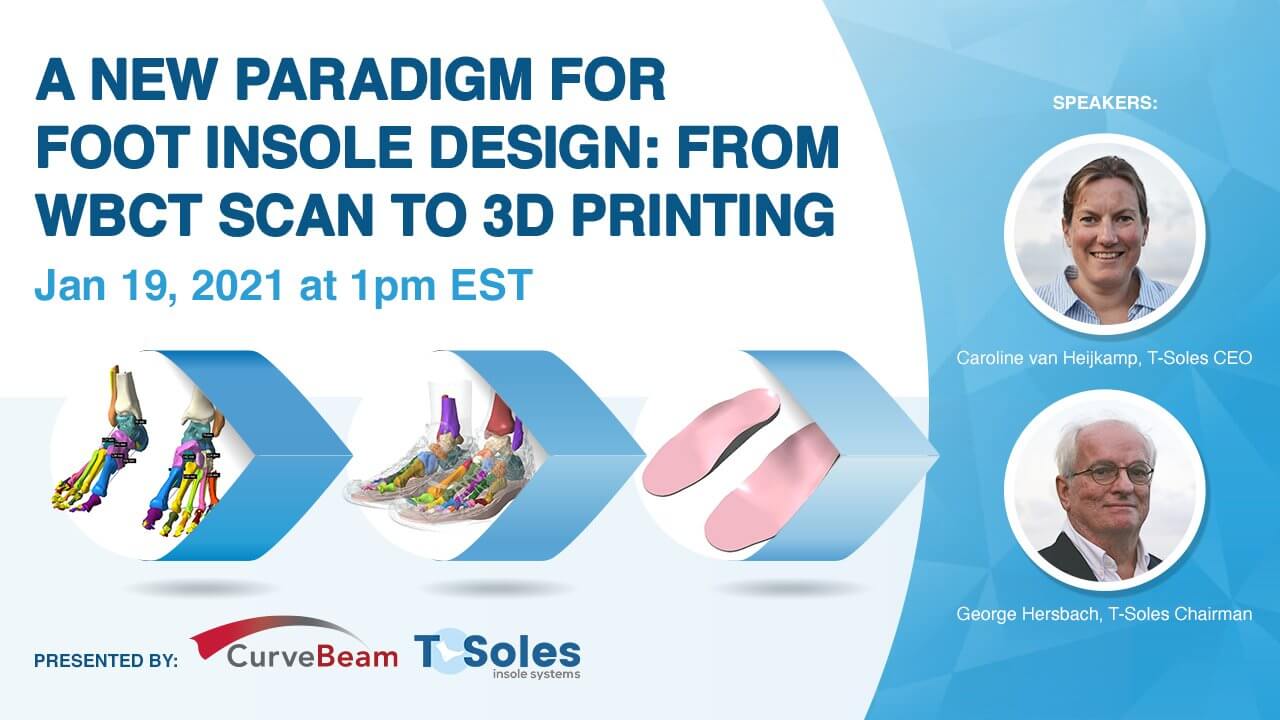 Webinar: A New Paradigm for Insole Design w/WBCT
Save your seat in this upcoming webinar: A New Paradigm for Foot Insole Design: From WBCT Scan to 3D Printing.
T-Soles, a Netherlands-based firm, will present its patented solution for easy, affordable custom insoles. The company is spearheading an R&D effort to design insoles from a  weight bearing CT scan taken while the patient is wearing the shoe they are intended for.
The webinar will be broadcast on Tuesday, January 19, beginning at 1 p.m. EST. Register here.
The featured speakers for the event will be T-Soles CEO Caroline van Heijkamp and Chairman George Hersbach. Van Heijkamp has over 14 years of experience in the foot and ankle segment of the medical device industry and holds an MSc in bio engineering. Hersbach, a regarded entrepreneur, has a 40-year career in global private and public companies and earned an MSc degree in chemical technology. These two experts in the field of foot problems and technology will share insights into the current problems and introduce a revolutionary way to perfect insoles.
Van Heijkamp and Hersbach will discuss:
The limitations of current custom insole options
T-Soles' patented system of using a weight bearing CT scan of people in their shoes to create personalized insoles.
T-Soles' software for insole design.
Future opportunities to offer the service in your clinic.
Register Today. All registrants will receive a recording of the webinar.