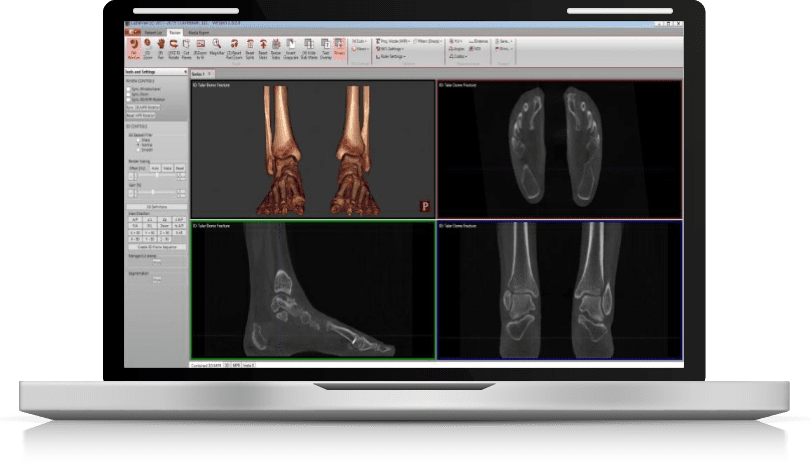 CurveBeam's CubeVue software provides powerful visualization tools to enhance dataset analysis, giving you intuitive interpretation and treatment planning tools at your fingertips.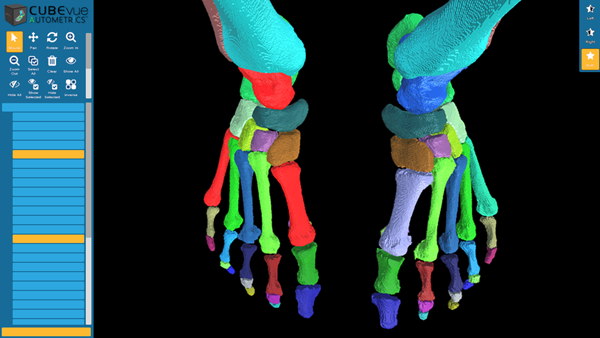 Research licenses are anticipated to be available April 2020.
CubeVue Autometrics is a ground-breaking web-based platform for automatic foot & ankle measurements of 3D volumes. CubeVue Autometrics employs a deep machine learning model that accurately segments and identifies complex foot bone structures with little or no human intervention.