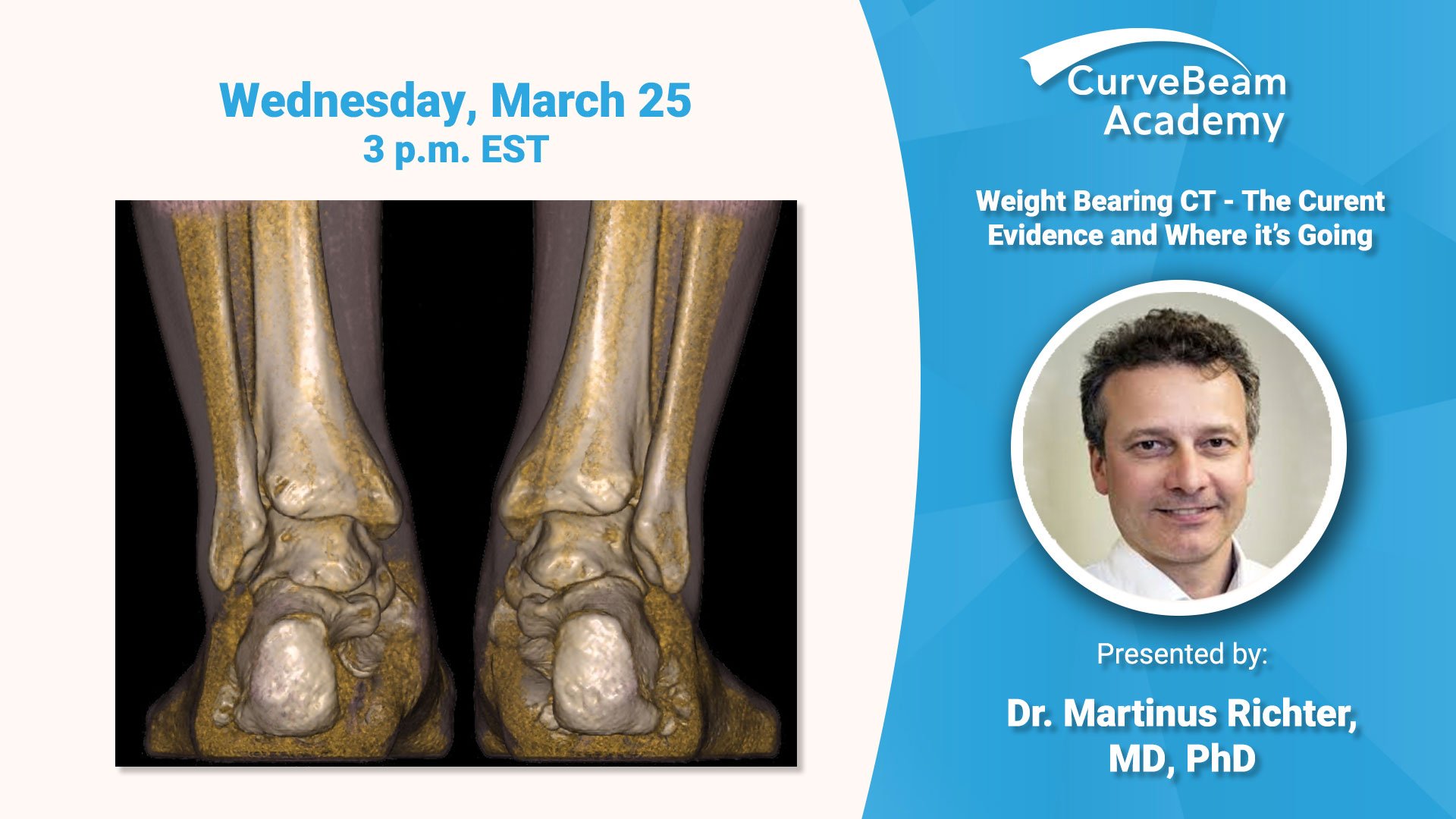 Virtual Lecture: WBCT – The Current Evidence and Where it's Going
Register today to participate in a virtual lecture delivered by Dr. Martinus Richter, MD, PhD, of Krankenhaus Rummelsberg,  who will review the current scientific evidence supporting Weight Bearing CT imaging and future directions for innovation.
The webinar will be held on Wednesday, March 25  at 3 p.m. EST.
Click here to read more about a study conducted by Dr. Richter that found WBCT imaging saved 800+ hours of imaging time a year at his hospital.
View the rest of the sessions in CurveBeam Academy's Virtual Conference here.