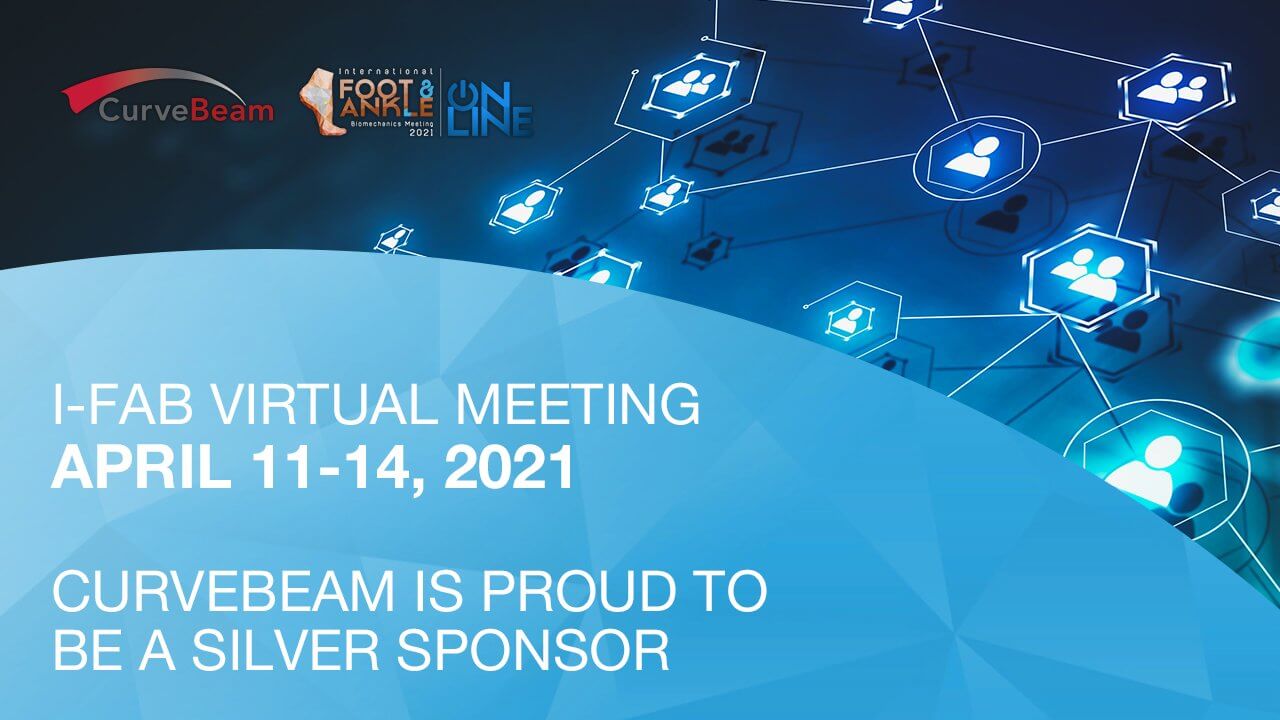 Virtual Conference: I-FAB 2021
The 2021 International Foot & Ankle Biomechanics Meeting, or i-FAB, will move to a virtual setting where exhibitors and attendees can share their insights for the new year.
CurveBeam is proud to sponsor this year's event, which will be held from April 11-14.
Weight bearing CT imaging will be featured in a special session chaired by Alberto Leardini and Francois Lintz. Cesar de Cesar Netto will lead also a keynote session titled, "The Collapsing Foot: Challenges in Diagnosis & Treatment & The Role of the Weight Bearing CT."
Even virtually, i-FAB is an excellent opportunity for education and growth. According to the event's organizers, attendees can expect:
-Five-minute oral presentations followed by Q&A;
-Virtual social events for networking and more;
-Discussion and chat functionality to facilitate additional discussion.