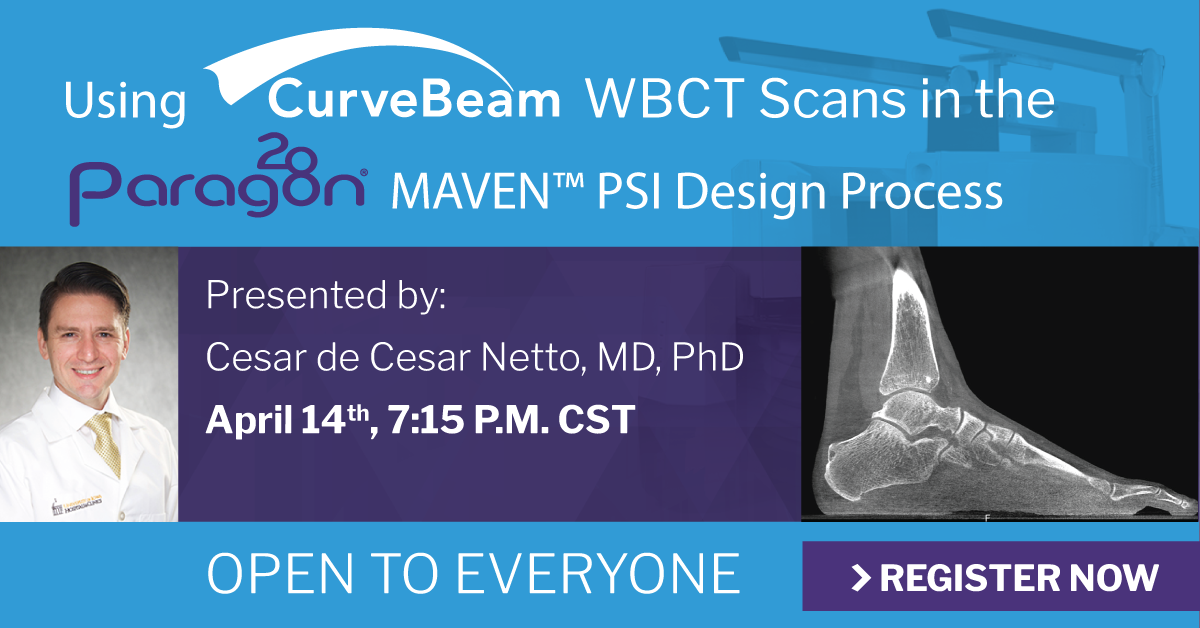 Industry Session: Using CurveBeam WBCT Scans in the Paragon 28 MAVEN PSI Design Process
Please join us for a special joint session where we will investigate the use of Weight Bearing CT in producing MAVENTM patient specific instrumentation for use with the APEX 3DTM Total Ankle System.
Dr. Cesar de Cesar Netto, MD, PhD, will be the guest speaker.
"WBCT imaging has become an integral part of my clinical practice," Dr. de Cesar Netto said. "My patients will benefit if I can assess their 3D deformity and the total ankle replacement surgical planning  more accurately with weightbearing imaging."
This event is free and open to all. Click here to register.