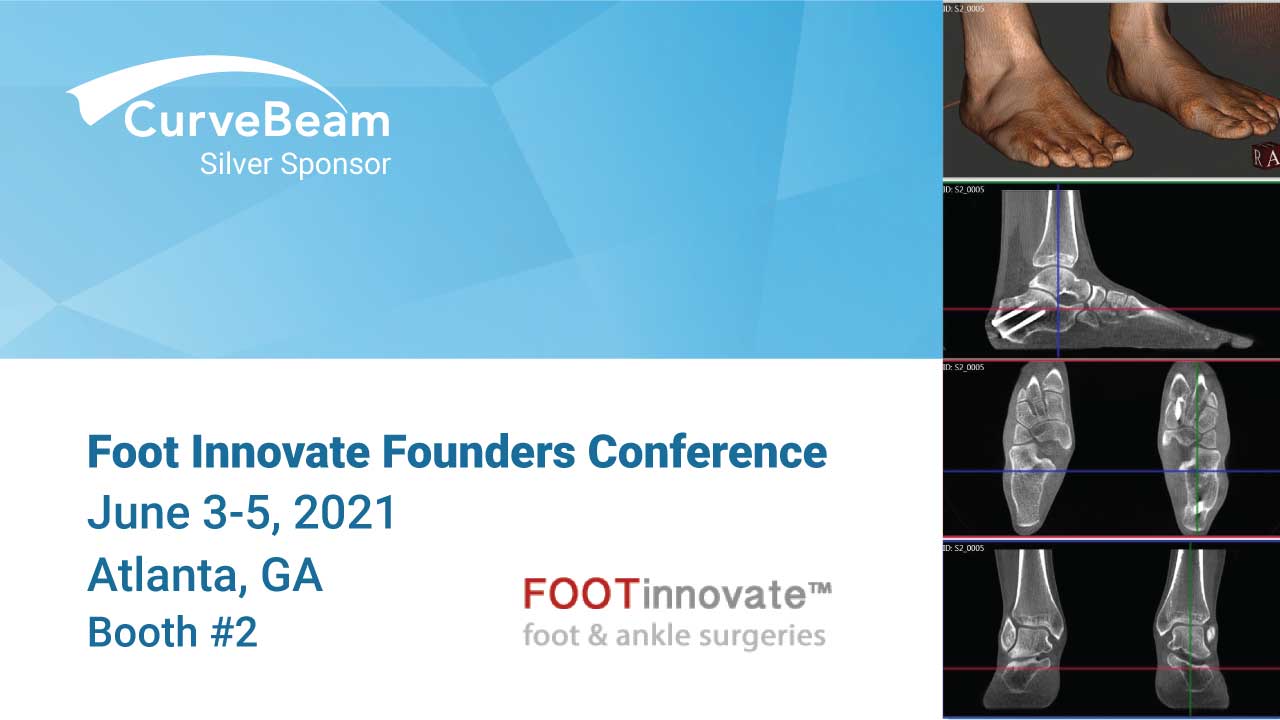 Conference: Foot Innovate 2021 Founders Conference
Foot Innovate, a web platform that offers foot & ankle related webinars and content on-demand by surgeons for surgeons, is organizing its first in-person event.
In addition to Foot Innovate founders, internationally respected thought leaders will be presenting leading edge material and case-based presentations. The educational agenda will feature interactive sessions and discussions regarding clinical applications and the current state of the art in Foot and Ankle care.
CurveBeam is proud silver sponsor.